Exploring the Nissan Crossover SUV Models in Canada
Nissan has established itself as a prominent player in the SUV market with its diverse range of crossover models. Whether you are looking for a small SUV, an electric SUV, or a hybrid SUV, Nissan has something to offer. In this article, we will delve into the different Nissan crossover SUV models available in Canada, … Continued
Nissan has established itself as a prominent player in the SUV market with its diverse range of crossover models. Whether you are looking for a small SUV, an electric SUV, or a hybrid SUV, Nissan has something to offer. In this article, we will delve into the different Nissan crossover SUV models available in Canada, providing an overview of their features, performance, and suitability for various needs.
Nissan Crossover SUV Models in Canada
Nissan Kicks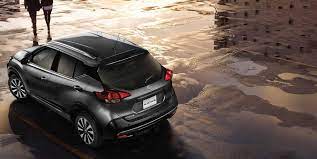 The Nissan Kicks is a compact crossover SUV with style, efficiency, and versatility. Key features of the Nissan Kicks include:
Impressive fuel efficiency, making it an ideal choice for city driving
Ample cargo space for its size, with a versatile rear seating configuration
Advanced safety features, such as automatic emergency braking and blind-spot warning
User-friendly technology, including Apple CarPlay and Android Auto compatibility
Nissan Rogue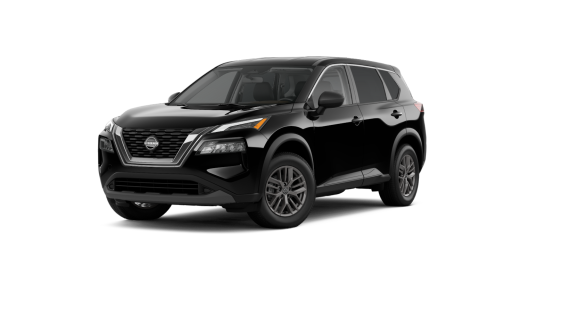 The Nissan Rogue is a popular choice in the compact SUV segment, known for its reliability and spacious interior. Here are some highlights of the Nissan Rogue:
Comfortable seating for five passengers, with ample legroom and cargo space
Available intelligent all-wheel drive for enhanced traction and control
Advanced safety features, including lane departure warning and rear cross-traffic alert
Smooth and responsive handling, making it a pleasure to drive
Nissan Murano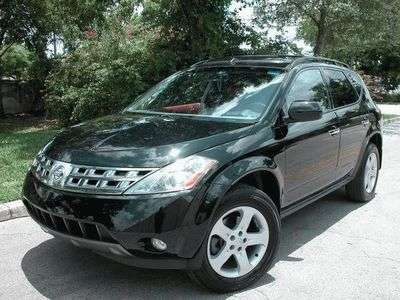 The Nissan Murano is a midsize crossover SUV that combines style, comfort, and performance. Notable features of the Nissan Murano include:
Luxurious interior with high-quality materials and a spacious cabin
Powerful V6 engine that delivers strong performance and smooth acceleration
Available semi-aniline leather-appointed seats for added luxury
Advanced safety features, such as intelligent forward collision warning and rear automatic braking
Electric and Hybrid Options
Nissan Ariya (Electric SUV)
The Nissan Ariya is Nissan's first all-electric SUV, offering zero-emission driving and cutting-edge technology. Key features of the Nissan Ariya include:
Impressive electric range, with options for both standard and long-range batteries
Advanced driver-assistance systems, including ProPILOT Assist 2.0 for semi-autonomous driving
Sleek and futuristic design, with a spacious and tech-focused interior
Fast-charging capability, allowing you to recharge the battery quickly on the go
Nissan Rogue Hybrid
The Nissan Rogue Hybrid combines efficiency and practicality for those seeking a hybrid SUV. Here's what you can expect from the Nissan Rogue Hybrid:
Excellent fuel economy, thanks to its hybrid powertrain
Smooth and quiet ride, with responsive handling
Spacious interior and flexible cargo configurations
Advanced safety features, such as intelligent around-view monitor and rear automatic braking
FAQ
Which Nissan SUV is the smallest?
The Nissan Kicks is the smallest crossover SUV in Nissan's lineup. It offers a compact size, making it ideal for urban driving and maneuverability.
Does Nissan have an electric SUV?
Yes, Nissan offers the Nissan Ariya, its first all-electric SUV. The Nissan Ariya provides zero-emission driving and advanced technology features.
Are there hybrid options available in Nissan's SUV lineup?
Yes, Nissan offers the Nissan Rogue Hybrid, a hybrid version of its popular compact SUV. The Rogue Hybrid combines fuel efficiency with practicality.
Conclusion
In conclusion, Nissan offers a diverse range of crossover SUV models in Canada, catering to various needs and preferences. Whether you are looking for a small SUV, an electric SUV, or a hybrid SUV, Nissan has you covered. Each model offers unique features and capabilities, from the compact Nissan Kicks to the luxurious Nissan Murano. Additionally, the Nissan Ariya and Nissan Rogue Hybrid provide electric and hybrid options for those seeking more eco-friendly and fuel-efficient driving experiences. Explore the Nissan SUV lineup and find the perfect crossover SUV for your Canadian adventures.
SUV Reviews:
Nissan SUV Models: The Perfect Blend of Style and Performance
Exploring the Lane Departure Warning Feature in the Nissan Kicks