100% torque off the line
Press the accelerator and feel a rush of instant torque. With no traditional gearbox to weigh it down, Nissan LEAF unleashes its full power in the blink of an eye. It's just one of the many perks that come with electric performance.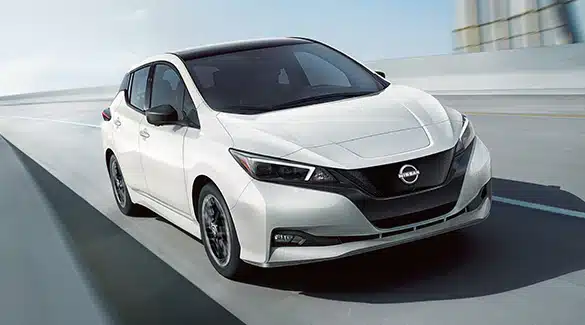 Handles like a dream
The Nissan LEAF is just as much fun through the twists and turns. The floor-mounted battery pack creates a low centre of gravity for a great ride and smooth handling, helping you corner with minimal body roll.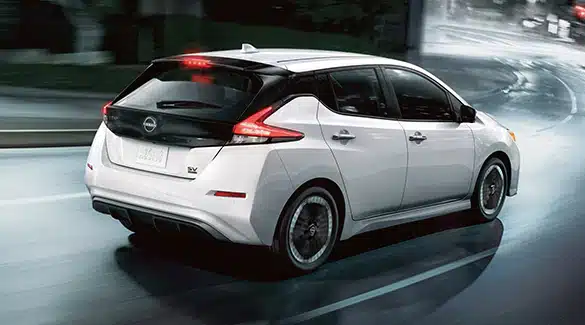 Intelligent Around View Monitor
Parking is easier than ever. The standard Intelligent Around View Monitor gives you the edge on any space. This advanced system provides a virtual composite 360° bird's eye view of your LEAF. It also offers selectable split-screen close-ups of the front, rear and curbside views. Plus, it warns you when it detects something moving nearby, so you aren't surprised by any hazards.
Intelligent Driver Alertness
Time for a break? Standard Intelligent Driver Alertness monitors your steering patterns. If the system detects you might be getting drowsy, it alerts you with a chime and a coffee cup icon on your display.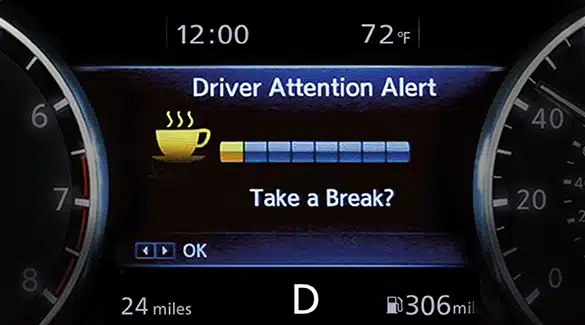 EXPLORE
COLOUR OPTIONS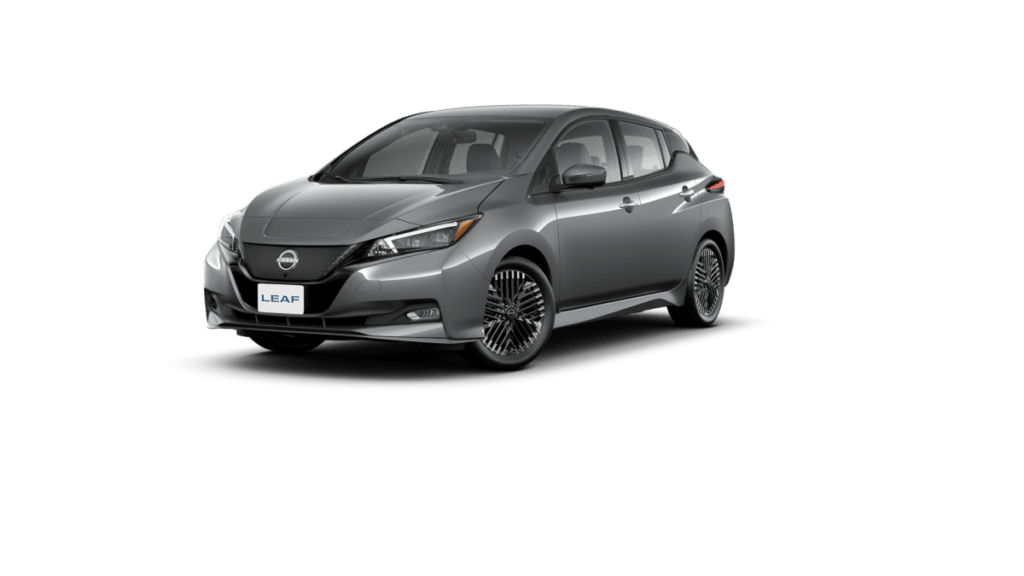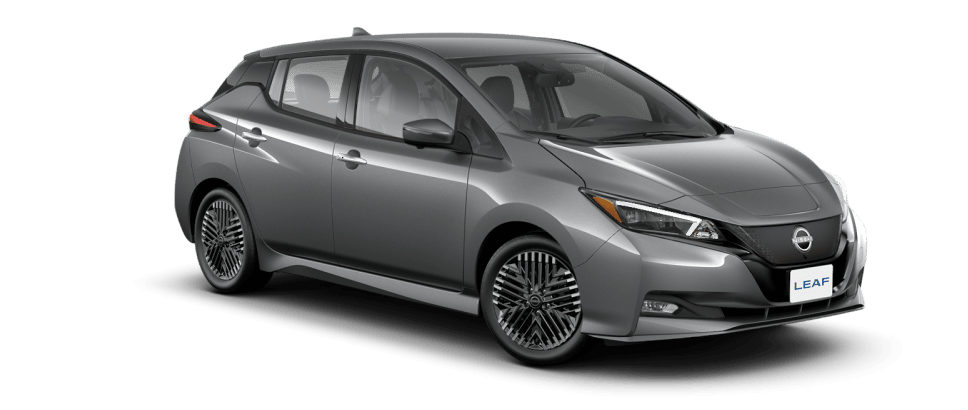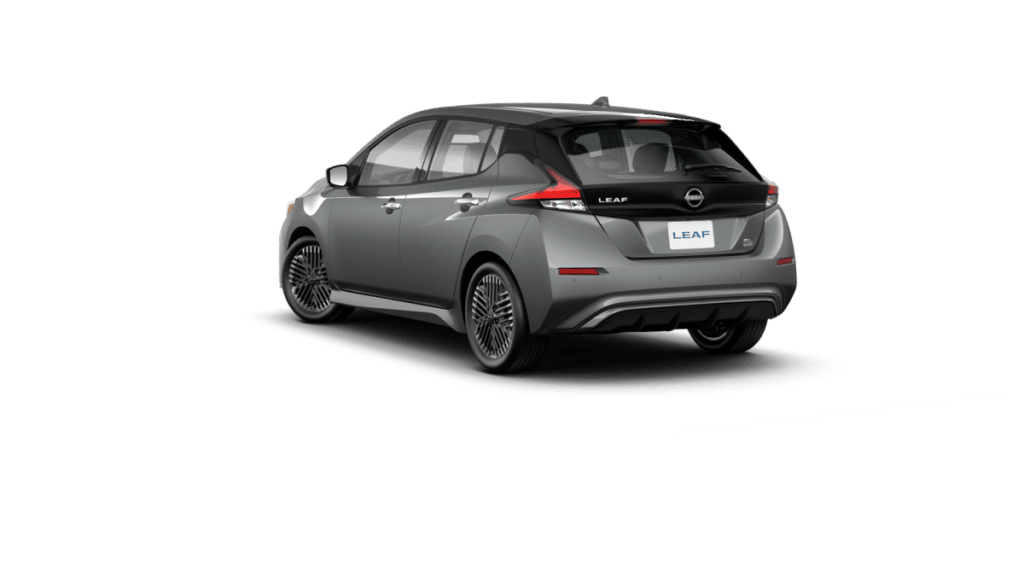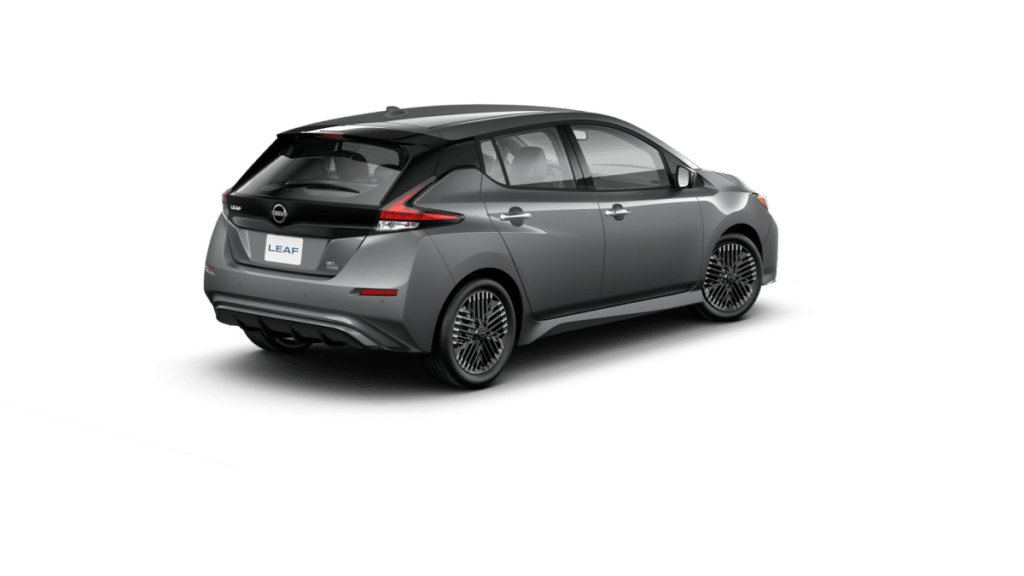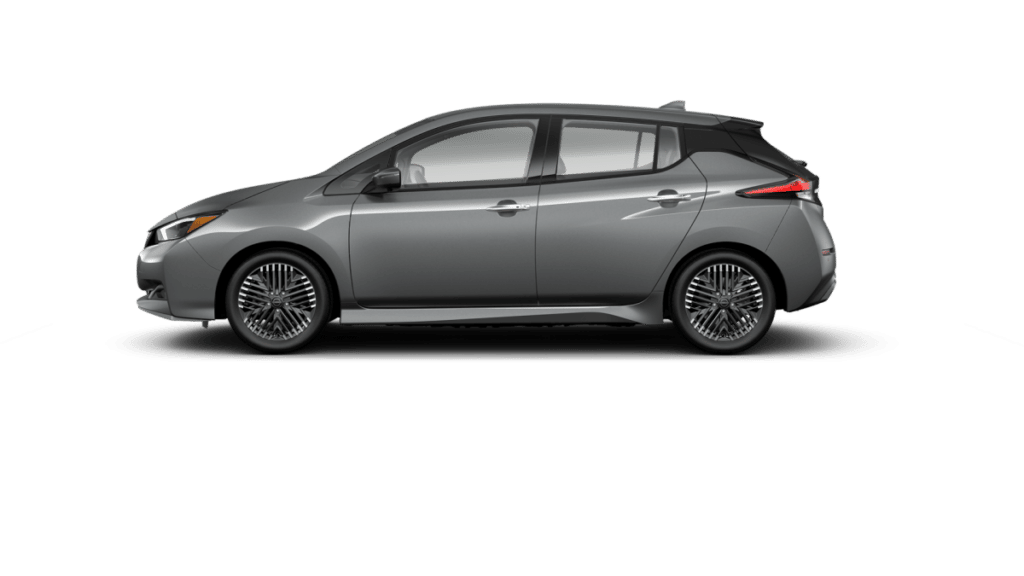 EXPLORE GALLERY
Select an image or open the entire gallery
Exterior
Interior
VIEW FULL GALLERY
SV
Finance from as low as
$707*
+tax/Monthly
with $0 cash down
Lease from as low as
$309*
+tax/Bi-Weekly
with $0 cash down
VIEW INVENTORY
SV Plus
Finance from as low as
$777*
+tax/Monthly
with $0 cash down
Lease from as low as
$334*
+tax/Bi-Weekly
with $0 cash down
VIEW INVENTORY
SL Plus
Finance from as low as
$845*
+tax/Monthly
with $0 cash down
Lease from as low as
$370*
+tax/Bi-Weekly
with $0 cash down
VIEW INVENTORY